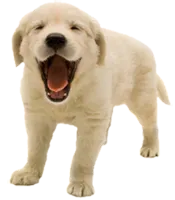 At the DMVC you can expect....
Friendly, prompt service: Our staff will treat you and your pets with courtesy and respect.
An evidence-based approach to pet care: We endeavor to provide a standard of care that is based on science, evidence and the recommendations of the AVMA, AAHA and AAFP.
An emphasis on preventive care: An ounce of prevention is literally worth a pound of cure when it comes to our pets. We recommend annual wellness exams for all pets. During an exam, all organ systems are thoroughly checked. Dogs should be kept current with vaccines against DHPP (Distemper, Hepatitis, Parainfluenza and Parvo virus), Rabies, Canine Bronchitis, Lyme Disease and Leptospirosis. Dogs should also receive an annual heartworm and tick disease screening and be placed on an effective heartworm preventative and flea and tick control. Cats should be screened for Feline Leukemia (Felv) virus and Feline Immunodeficiency Virus (FIV) and be vaccinated against Rabies., FVRCP (Feline Viral Rhinotracheitis, Calicivirus and Panleukopenia Virus), Felv (Feline Leukemia Virus). All pets should also have an annual fecal test performed. Our computer software is designed to automatically remind you when your pets are due for annual check-ups and vaccines either by email or traditional mail. For senior pets (dogs 7 and older, cats 10 and older) we recommend annual wellness blood work.
An emphasis on dental health: At the DMVC we believe that every month is pet dental health month. We've invested in a modern Veterinary dental suite of equipment that allows us to safely keep your pet's teeth healthy and pain-free. We recommend that when a dental procedure is recommended for your pet that it be performed as soon as possible. A discount for the procedure is applied if it is scheduled promptly.
Outpatient urgent care: During our regular business hours we do our best to accommodate sick and injured pets, working them in, if necessary, between regularly scheduled appointments. If intensive or over night care is required, we cooperate with all the local veterinary emergency centers to assure that your pet's needs are met. If your pet requires urgent care, please contact our front desk at (207) 324-4683 before coming in.
Surgical Services: All three of our full-time veterinarians are capable of performing most soft tissue surgeries on an outpatient basis. We've modernized our surgical suite with the latest monitoring equipment to minimize the risk to our patients. Great attention is paid to pain control. We cooperate with local surgical specialists should it be determined that your pet requires an orthopedic or more intensive soft tissue procedure.
Prompt reporting of laboratory results: Our in-house suite of the latest Idexx laboratory devices allows us to report most results on the same day your pet received an exam.
Compassionate end of life care: If your pet's life journey is coming to an end, we provide compassionate euthanasia and after-services. We do not permit "walk-in" or "no-questions-asked" euthanasia. All patients must be evaluated thoroughly to make sure euthanasia is the appropriate course of action.